Every day we make our way through traffic jams, queues, and crowds — this is our city. The best city. Moscow.
Incidentally, 1 out of every 160 Moscow residents is an HSE University alumna or alumnus. Among our ranks are ministers, programmers, and even artists—after all, economics isn't the only thing taught at HSE University.
HSE is young, but big: we already boast more than 80,000 alumni, and every year this number grows exponentially across completely different disciplines and spheres. Thus, our university not only provides education, but changes the world around us.
The Higher School of Economics never ceases to give us new experiences and make our lives in the big city better. Our Loyalty Programme is an opportunity to become a part of an ever-growing community of students and graduates—the large HSE family.
Get a Card
The loyalty card is offered solely to HSE alumni. With this card you can receive special perks and bonuses.
TO BECOME A PARTNER
Why companies choose us

For brands and companies
It is an opportunity to become closer to an ever-growing community of young professionals at the peak of their economic and social activity—a community with whom we ourselves are working, too.

For alumni
It is a way to come together. The HSE University community is diverse, but it is often united by a love of the same things and ways of spending one's leisure time.
Contacts
Ksenia Mardanova
Head, Office for Alumni Relations and Career Development
kmardanova@hse.ru
+7 (495) 772-95-90 *27702

Alexandra Voronina
Project Head, Career Development Unit
avoronina@hse.ru
+7 (925) 581-73-07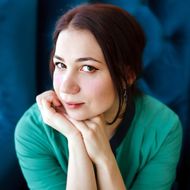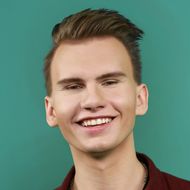 Alexander Samokhin
Analyst, Alumni Relations Unit
asamokhin@hse.ru
+7 (926) 702-31-46